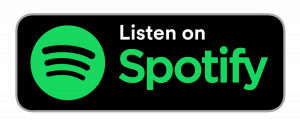 Listen to Nush Lewis on Spotify
   BIO
Musician | Music Educator | Founder of OffSet Education
Nush Lewis is a versatile instrumentalist, composer and singer-songwriter based in Mumbai, India. Nush grew up singing, trained for a bit in piano and later took up the harp which is what started her journey as a songwriter and composer.
The Musician
Donning multiple hats, as a composer, she's collaborated with producer Ayan De in 2015 and released her debut EP "Fused", which was critically acclaimed. In April 2019 she released her second EP, "Bridges", which is an art collaborative concept piece with artist, Vaishnavi Kumar. "Bridges" set itself apart from Lewis's previous work as it musically included live elements as well as strong visual elements. She released her 3rd EP "Forgotten Verses" in Feb 2023 which was met with much acclaim.  Nush is also one half of  the electronic live act Kayoben.
Having multiple performance modules, as a solo act, band, and as part of multiple collaborative efforts, her performances showcase these encapsulating creations. Nush has performed at various music festivals in India like Ziro Festival of Music and Magnetic Fields. The release of her 3rd EP was followed up by Nush's first international tour to Australia where she played at the prestigious Adelaide Fringe Festival. She also opened for Cinematic Orchestra for their India tour in April 2023.
Nush did her theatre debut with 3 Parts Company in their production of Harold Pinter's Betrayal where she composed music and performed live in the play in 2023.
Music Educator and Founder of OffSet Education
An avid advocate for music and the arts, in 2017, Nush started her own music education company, OffSet Education. OffSet is a music education property created to directly support education and creative development of both, the learners and educators, through a community approach, and has been generating tremendous support since it's inception.
Nush also spearheaded India's first ever music education podcast titled "Out of the Box" and initiated a community choir called "The Euphony Choir".
She has also been a faculty member at various music schools and was part of the Curriculum Development and Outreach department at the True School of Music, Mumbai, from 2015 – 2018.